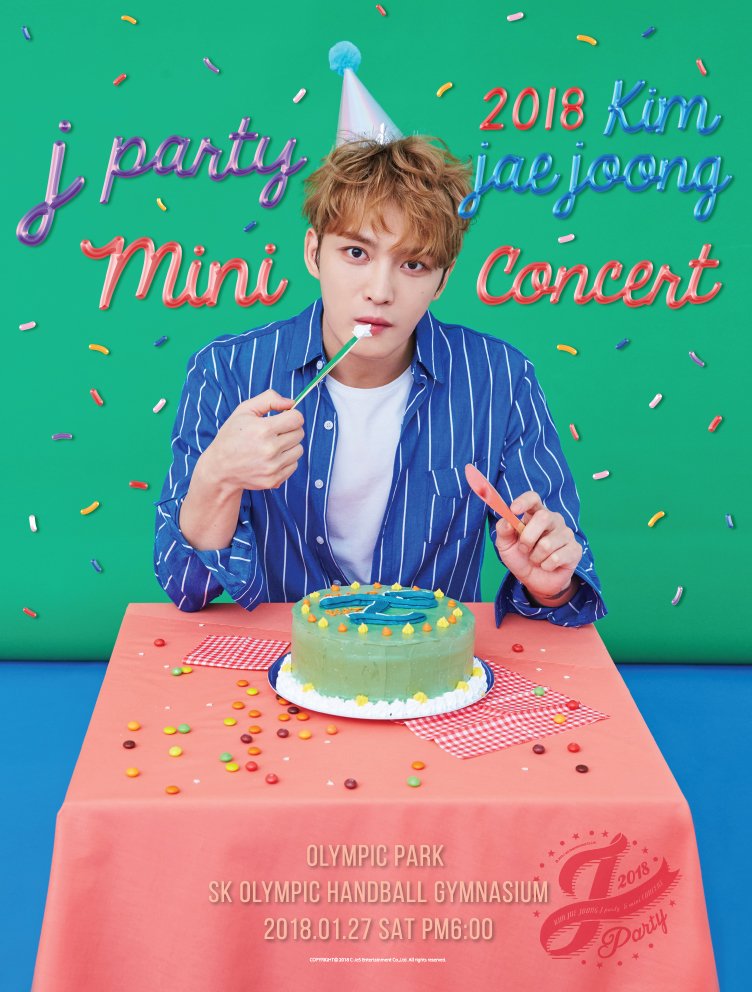 J Party 2018 after 3 years brought back all the adrenaline we have. We missed it, we were eager to be a part of it. That is why when Cjes announced that there will be a confirmed J Party, we started brainstorming on who will go and attend the fan meet and who will push through with the fan support project. The group opted on giving a congratulatory rice wreath to be placed outside the venue and also a birthday cake to be delivered backstage.
(photoshop images of what the wreath should look like)
Preparing and ordering the wreath was easy. We already knew what we wanted and what it would look like. Since it's a birthday party we wanted balloons and balloons we got. Dreame had been our sole Rice Wreath provider. Since the first rice wreath up to now, they know how detailed we want our designs. The colors and the messages were all suggested by the members. We wanted the wreath to stand out that is why we chose GREEN and GOLD. For the images, we wanted it to be simple but striking. One of the admins suggested using the photos during his Manila Fan Meeting. We contacted someone who was part of the media team and she gave the copy to us without any blink of an eye saying that we are using it for a good purpose. We also used her photos on Jaefans Philippines' Rice Wreath. You will see below the outcome of the project.
What cake design are we going to send? Our team was pondering a few weeks before JParty 2018. We knew there's going to be a multi layered cake for the stage. But we simply wanted to send a small one as a cheerful backstage gift for the dashing celebrant, Kim Jaejoong.
(The drafts for the cake design)
Our original cakemaker based in Seoul has been in hiatus for some years now. Since then, we have been hiring the services of The Cake Factory (TCF), a bakery well-loved by many kpop fan clubs.
We contemplated on whether to send a Philippine flag flowercake or San Miguel Beer (SMB) gravity defying cake. We thought JJ would enjoy the latter. And with our limited drawing skills, we sent a sketch. We also sent the step by step procedure on how to create the structure. Before TCF sent a quote, they asked if the beer can is real and not made of fondant. Yes, it should be real and should be SMB. No compromise because JJ loves our homegrown beer.

TCF requested us to provide the beer can. But we thought it's available in Seoul right? They said SMB in Korea are in bottles. Really? Then we realized that the first time we sent SMB during Triangle filming and JJ's showcase fridge were bottled. We were in panic because we're a week away from JParty 2018. We tried FedEx, LBC, DHL, etc. All of them declined. Cans are prohibited. Oh no! So we asked Seoul based friends to purchase for us. They gave suggestions but again, in bottles. Finally our head admin found SMB in can while searching for 맥주 in Korean sites. But it's NAB (non-alcoholic beer). The search continued because we wanted "Pale Pilsen" but couldnt find any. If our team will bring the beer can from PH, it would be quite late already. We were running out of time so we asked TCF to buy the SMB non-alcoholic available online. They obliged. Thank goodness!
During the final stage of the cake design, TCF was puzzled with the pseudo "chips" and "almonds" packs on our sketch. They asked for exact artwork file including how the chips and almonds would look. We did and we were finally able to breathe!
D-day. Manager Kyuntae met with TCF staff to receive cake. We're truly grateful to everyone who made this possible. Pinay power
for Jae.
Thank you to the following: Dreame, The Cake Factory, Danawa site, Paypal, LINE, Naver, Cebuana Lhuillier, our media photographer friend Yaine, sis Jeka, Kuya Kyungtae, Faithee, Yna, Pearl, Maricar, Te, Janelle, Aiza, Roxanne, Rose Anne, Yvette, each and every JYJ Lover in PH, Jaefans in PH. Thank you.